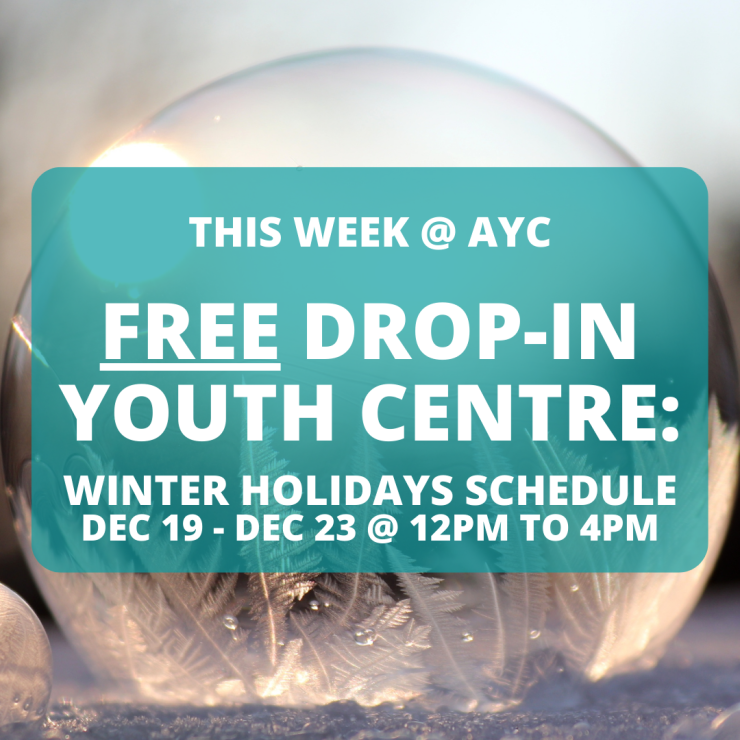 Dec 15, 2022, 2:30 PM
Winter Week @ 12PM to 4PM at our ARC and MRC Youth Centres. Learn about different cultures through FREE food and fun!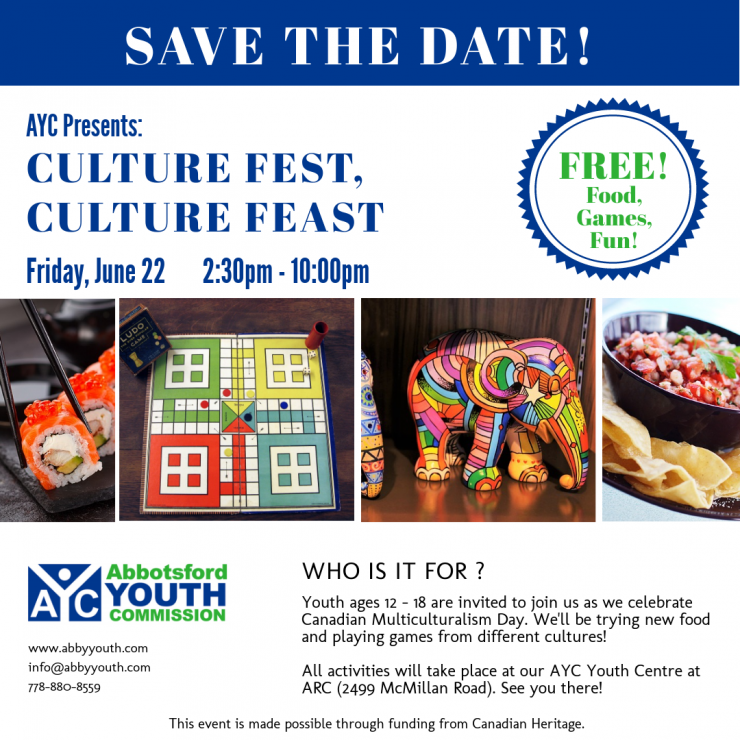 Jun 5, 2018, 3:30 PM
A celebration of culture for Canadian Multiculturalism Day!
Want to receive email updates on our programs and find out what is happening at the AYC all year round?
Click the button below and join our email list today.