Leadership Training
12yrs – 16yrs
This course is full of fun team building activities to help enhance your communication skills, build relationships, and handle conflict. A Leadership certificate is provided upon completion of the course.
March 26, 9:30am - 4:30pm, $50.00
Location: Exhibition Park, Ag Rec Building (enter at Gate 2)
Red Cross Babysitter Training
11yrs – 15yrs
Learn tips for having a safe and fun babysitting experience! Find out how to interview for a babysitting job and provide age appropriate games and toys, basic first aid, diapering and feeding techniques and much more.
January 29, 9:00am - 4:30pm, $55.00
February 23, 9:00am - 4:30pm, $55.00
March 19, 9:00am - 4:30pm, $55.00
FOODSAFE
14yrs – 18yrs
Become a qualified Food Safe Server and be better prepared for employment! The Level 1 course is for food service front-line workers such as bus persons, servers, dishwashers, and cooks. With completion, you will receive a FOODSAFE certificate.
January 20, 9:00am - 5:00pm, $75.00
February 23, 9:00am - 5:00pm, $75.00
March 26, 9:00am - 5:00pm, $75.00
Pink Shirt Day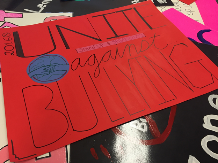 Each year, the AYC hosts a rally at their youth centre at ARC, bringing awareness about bullying. This event is always a highlight of the year for both the youth and the AYC. Come join us for youth presented workshops, prizes, food and fun!
February 28, 3:30pm - 4:30pm, AYC Youth Centre at ARC, FREE