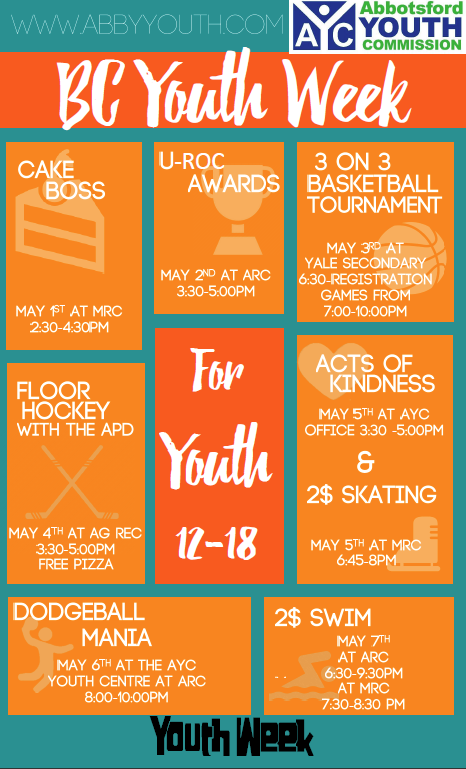 Apr 11, 2017, 11:38 AM
BC Youth Week is coming up quick! May 1st-7th is right around the corner and we have a bunch of activities planned for the youth of Abbotsford.
Want to receive email updates on our programs and find out what is happening at the AYC all year round?
Click the button below and join our email list today.