---
Do you have what it takes to be a youth leader? Are you going into grade 10-12? We are looking for you!
We are now accepting applications for our 2018/2019 Youth Council.
Youth Council offers opportunities you can't get anywhere else, in any other groups.This exclusive group works closely with our Mayor and City Councillors throughout the year, collaborating on important issues happening around Abbotsford. We even have the opportunity to sit with City Council during a public meeting and are able to ask questions during the meeting. This is a great chance to see how municipal politics really work and to impress our local leaders.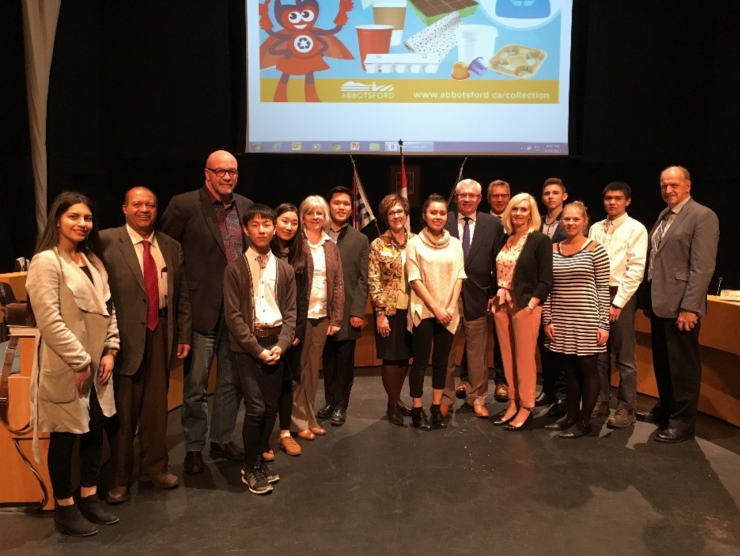 "City Council is extremely fortunate to be able to participate in the Youth Council Shadow Project each year with the Abbotsford Youth Commission. It's so great to see our youth take an interest in municipal government and we all have thoroughly enjoyed working with the youth in our community. It is a very rewarding program to be a part of shaping our youth's career goals, and I for one look forward each year to working with the youth in our community. They are the next generation of our City's leadership - perhaps we'll see one of them on Council one day!" - Mayor Henry Braun
There is so much more to Youth Council than working with City Council.Our youth are also trained in the Red Cross: Respect Education Program, Beyond The Hurt.They become youth leaders and deliver workshops to middle schools and at special events about healthy friendships and relationships with peers, communication, as well as ways to stop bullying.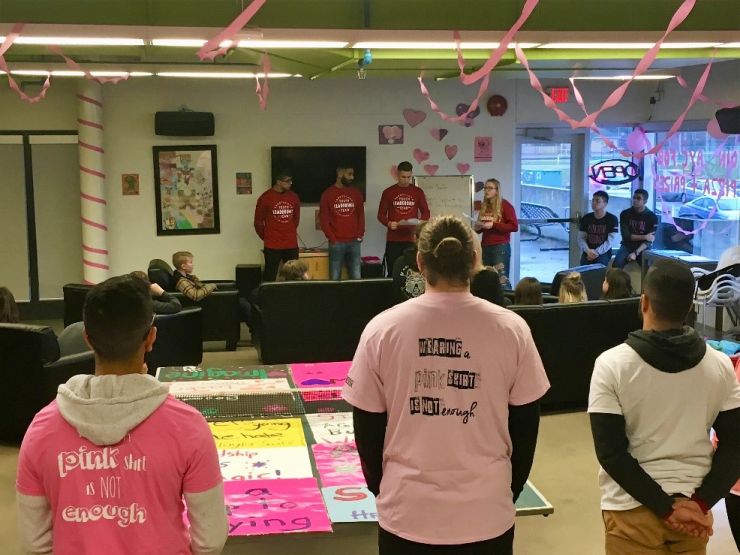 Here we are delivering the program at a local Bullying Awareness Rally that was planned and delivered by Youth Council.

It's not business all the time! To kick off the year we always have a weekend retreat that is full of fun games and activities and is the start of life long friendships.
If this sounds like a program you are interested in, check out our website at www.abbyyouth.com under leadership programs for more information.
Application deadline is June 15, 2018.
Thank you to the Ted Rogers Fund for their support of our leadership programs.
---