---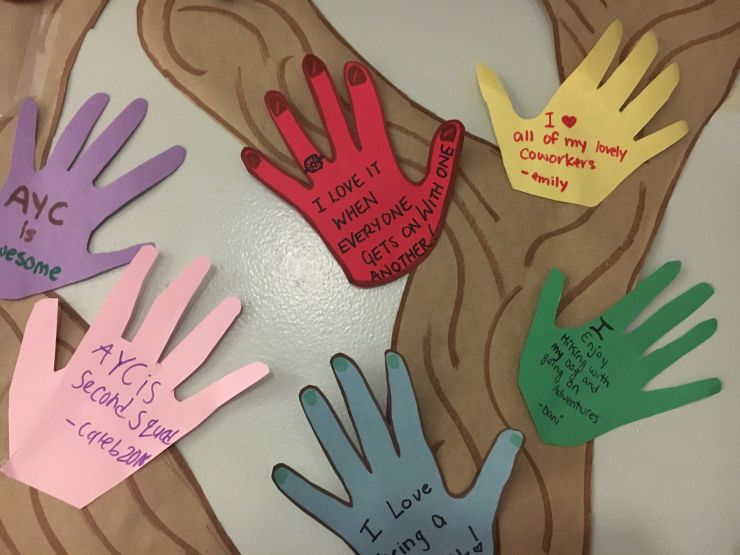 Our Character program which is funded by the Ted Rogers Scholarship Fund is focusing on the diversity of youth who visit our centres this month!
To make the concept real for youth, we created a tree on the wall of both centres (ARC and MRC). Youth then traced their hand prints on colourful paper and wrote something about themselves or what they enjoyed about the AYC on the hand prints. The hand prints were then used as leaves for the tree to show the vast amounts of diversity within the centre.
The "Everyone Belongs" motto of the AYC carries a very strong message in a sense that regardless of what background you may have, you're always welcome at the Abbotsford Youth Commission.
Come share something unique about yourself on our wall!
---