Youth ages 12 - 18 are eligible to win - all they need to do is participate in our fun activites!
Ways to participate:
Come to one of free our youth drop-in centres and hang out for a bit - 1 point
Attend one of our registered paid programs in the mornings - 1 point per day
Participate in an online activity for 15 mintues or more - 1 point

follow @AYCKenyon and @abbyyouth and @AYCEmily and @Abbyyouth to be notified when activites start
check out our website calendar for dates and times of activities
any more questions? email info@abbyyouth.com

Youth can earn up to 3 points per day
If you dont win the grand prize of the Nintendo Switch Lite - you can still earn a gift card! Check out the details below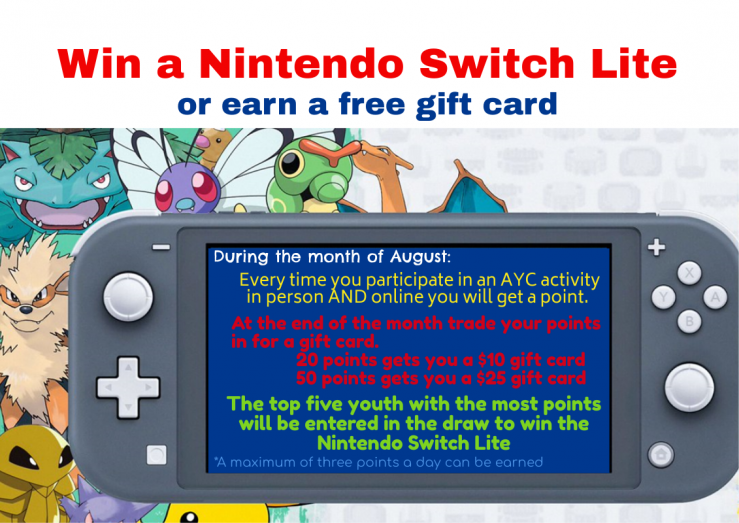 Starting August 1 - Earn 1 point for every activity you participate in (in person or online - max 3 points per day)
20 points in August = $10 gift card
50 points in August = $25 gift card
Top 5 point earners for the month of August will be entered in a draw for a Nintendo Switch Lite!!!
*contest open to all youth ages 12 - 18 who join our activities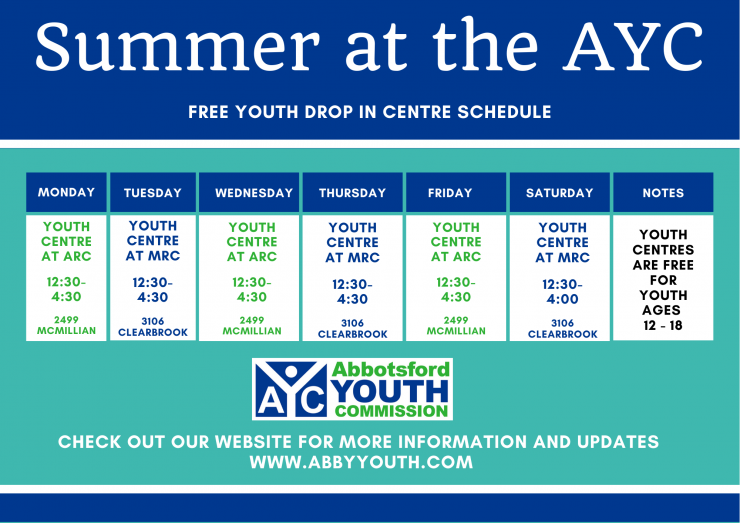 ---