---
Summer is NOT over - don't miss out on the end of summer fun at our youth centres at MRC and ARC this week!
Also - watch our instagram for announcements of online activites.
Aaaaaand - check back soon for announcements about what we is going on for FALL 2020!
PS - we are closed the week of Sept 7 - 11 for cleaning and planning.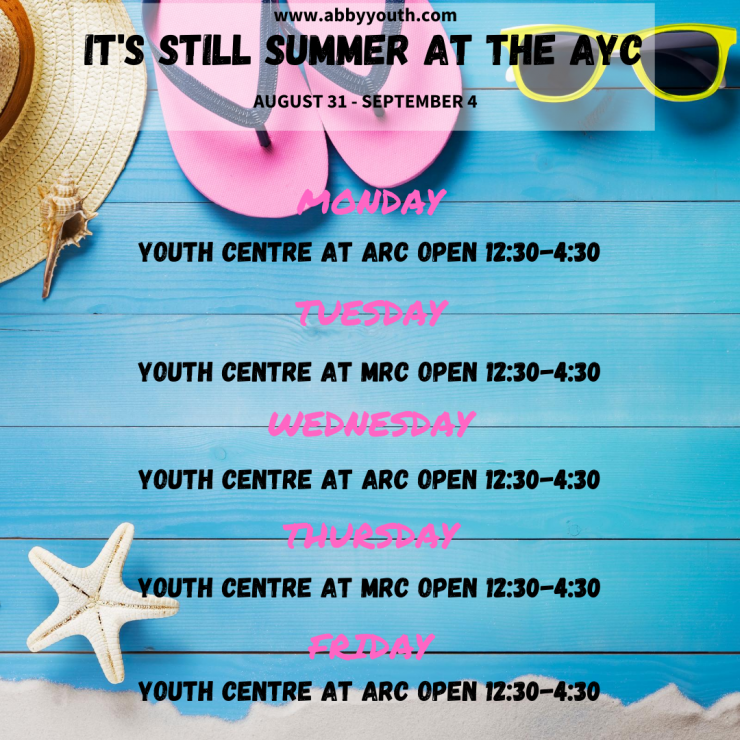 ---