---
It is September 9th already - where does the time go?!?!
We are excited to share with you what we have going on this fall at the AYC!! :)
Our drop in centers are FREE for youth ages 12 - 18. Check out the schedule below or see our calendar to find out when we are open and where :)
We have two new FREE programs to register for - Homework Hub and Crafty Connections. Both programs will be running out of our youth centre at ARC. Spaces are limited - register today to avoid disappointment. (see below for more information).
And, don't forget about our awesome Youth Night Programs. Spaces are limited so register today! (see below for more information).
This program has a fee of $50 which is a great deal - just look at all of the individual entrance fees! If you require financial assitance - Canadian Tire Jumpstart is happy to help out with that! Just let us know so that we can secure your spot!!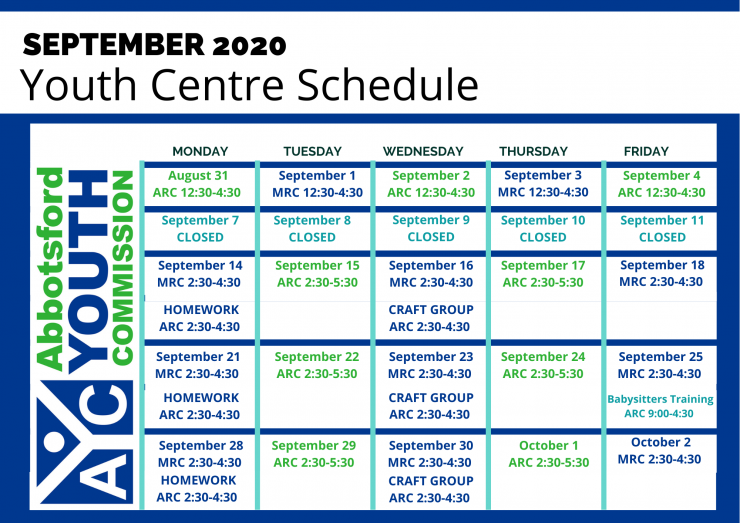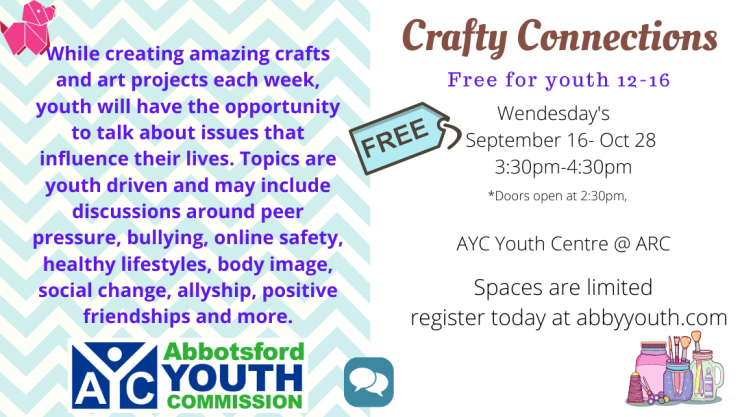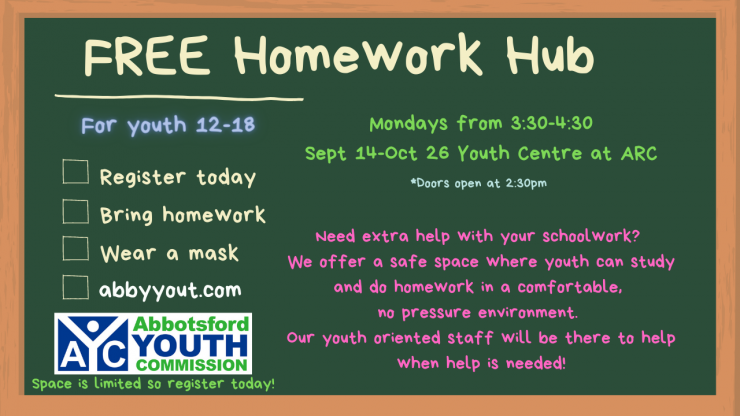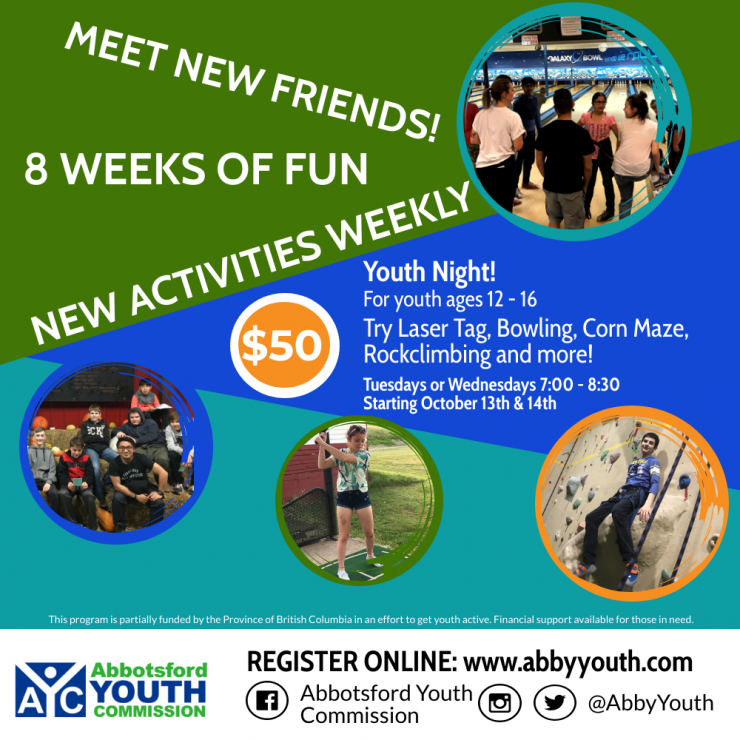 ---