---
We are excited to offer a re-vamped Youth Night (Guys Night, Girls Night) while COVID restrictions prevent gatherings. Even though we can't meet in groups, we still want youth ages 12-17 yrs to have access to healthy and fun community recreation activities! Youth Night Activity Packages include gift cards for entrance passes to bowling, swimming, skating, Castle Fun Park and Vrkade!!!! Plus, our AYC staff are stoked to post virtual messages to encourage and inspire you!
For only $30, your Activity Package includes Gift Cards valued at $65!!
$30 Vrkade (one-hour admission, including tax)
$15 Abbotsford Recreation Centre (skating/rentals, swimming, plus a little extra)
$12 Galaxy Bowl (Two games, shoe rentals including tax)
$8 Castle Fun Park (One attraction: minigolf, batting cage or go karts)
Information Cards and Fun Activity Ideas Included too!
Dates: February 16th- April 8th, 2021
Cost: $30
How This Works:
Register Online for Youth Night (please note: our registration system requires a guardian to create an account and register the youth under thier account)
Pickup your Activity Package the week of February 16-19th from 9-4pm which is full of admission passes and information to all the activities at #208-33355 Bevan Ave Abbotsford at the Sweeney Neighbourhood Centre
Choose your weekly activity you want to do and bring your Activity Package with the Gift Card provided with you. We will be highlighting a new activity every week on Instagram, but YOU get to choose which order and time you do which activity throughout the 8-week program! It's self-paced and COVID friendly!
Tag Us, Direct Message on Instagram (@abbyyouth) or email us at info@abbyyouth.com of a photo of you doing the activity for Prize Entries! At the end of the 8-week program, we'll draw for a Prize! Each activity you complete with photo proof increases your chances at winning the prize draw!
Please Note:
Activities are located at various locations in Abbotsford. The Abbotsford Youth Commission is unable to provide transportation or staff supervision to/from activity locations.
Due to COVID restrictions, this is a self-paced program with no group or AYC staff present. YOU get to decide which day you want to complete the activity! It is the responsibility of the caregiver/youth to decide on the time, date and pre-booking of all activities. All information needed about the business is provided in the Activity Package.
Please check the website or call the business directly for any updated hours or COVID restriction policies before going.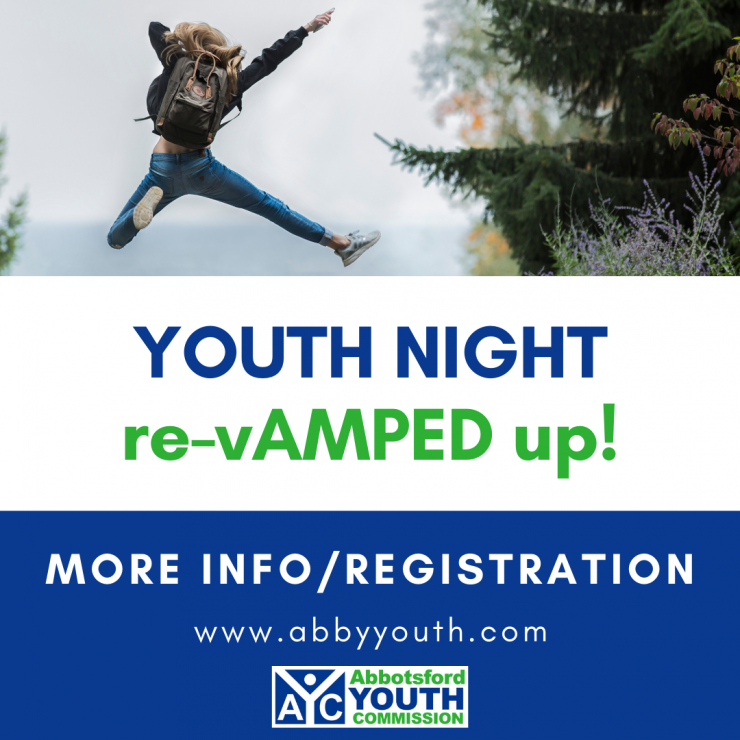 ---