---
We're excited to share our Winter 2019 newsletter with you!
In this edition you will find information about our usual programs and courses like Red Cross Babysitter's Training, Free Youth Drop-in, and our very popular Girls, Guys and Youth Nights. We've also got a new course planned for a January start called Empowered! Emily will be teaching this course that will focus on fun social engagement, trust, leadership and confidence boosting.
Interested in taking your Leadership skills to the next level? Sign up for LEAD: Lead, Explore and Develop starting in February! Youth in grades 9 - 11 are invited to join this next level of leadership and will be tasked with creating and running a BC Youth Week event in May.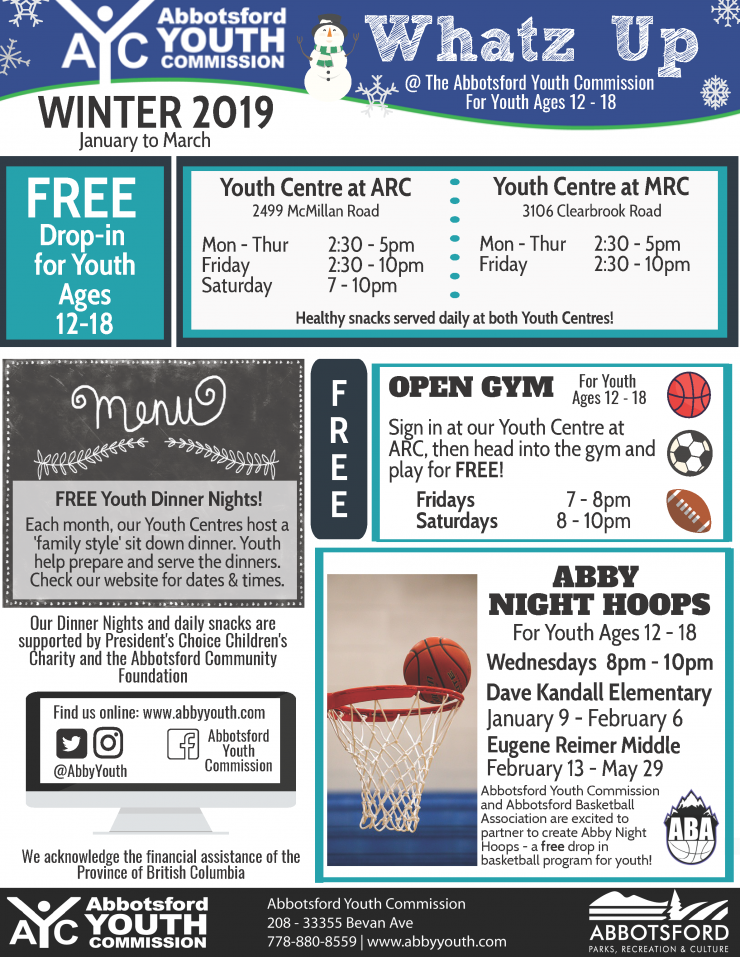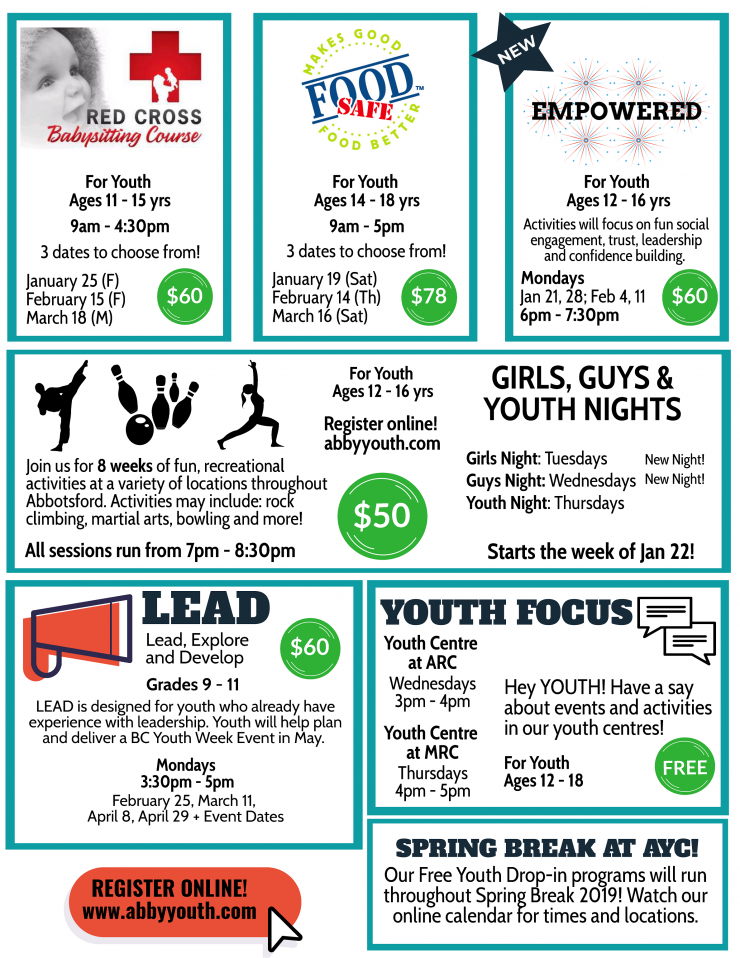 ---