---
Hey guys! Emily here :)
I hope you guys are all keeping yourself occupied and well during this crazy and stressful time!
I thought I would answer your question: what are you guys up to?!
We are all working from home right now, and since we aren't able to be physically inside the youth centre - we are coming up with fun and exciting ways to keep connected through social media. Kenyon and I have been having a lot of fun setting up various online group chats with our youth. Just last week we had a successful group "House Party"- an app that lets you have group video calls and you can actually play games like "Heads up" and "Pictionary"- LIVE! I am currently working on a way to let our youth take advantage of our Nutrition Program (made possible by the Abbotsford Community Foundation) from home - with an exciting new online concept: "Cooking with Emily". I may make food so delicious that the youth will forget some of it will be vegan ;-) Our Youth Council is still up and running, thanks to the Ted Rogers Community Grant, with Christy facilitating the meetings on a group "Zoom" Calls! Kenyon and I have been busy calling parents, letting them know that we are available online and what we are offering!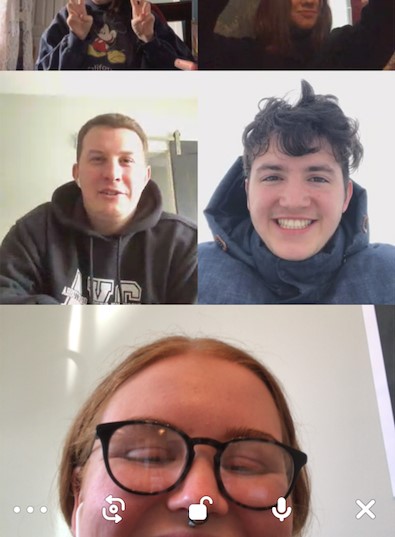 We miss all of our youth so much - and hope to be able to see you face-to-face soon . . . but in the meantime, keep up to date with our social media accounts to see us ONLINE!
Emily