---
We've been having a blast this summer with the youth who have been joining us for our Registered Programs as well as our FREE Youth Drop-in! Did you know our centre is equipped with air conditioning? This has been a great way to beat this heat! Phew!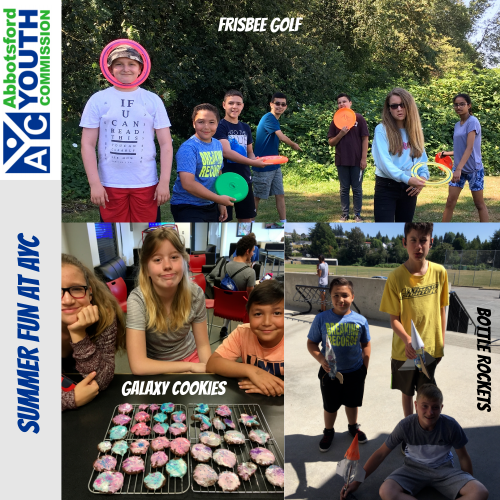 Our weekly drop-in themes for the remainder of August are: Star Wars (August 13-17); Survivor (August 20 - 24) and Game Shows (August 27 - 31). Kenyon, Karm, Riley and Xin Xin have been working hard to come up with fun activities for our youth. Don't be shy - stop by and say hi!
Our Youth Centre at ARC (2499 McMillan Road) is open Monday - Friday from 12pm-5pm. This is a safe place for all youth 12-18 to come and hang out and best of all, this program is FREE!
We're excited to be hosting our next FREE Youth Lunch on Thursday, August 23. Youth will have the chance to make their own individual pizza as well as dessert. We'll be serving up healthy snacks daily through August. Thanks to President's Choice Children's Charity for their support of our Eat Right, Future Bright program.
Registered Programs coming up include:
Babysitter's Training (Aug 13-16)
Water Wars (Aug 13-16)
Leadership Training (Aug 20-23)
Babysitter's Training (Aug 27-30)
Old School Games (Aug 27-30)
You can register for all of our programs through our online shop!
---