---
April is Sikh Heritage Month in Canada, an opportunity to celebrate Sikh culture and heritage and facilitate the connection between the community and Sikhs, as well as the past and present contributions of Sikhs in building a better, more inclusive Canada. April also marks the occasion of Vaisakhi, a chance to celebrate the harvest and the start of a new agricultural year, the holiest celebration in the Sikh faith. Sikhs also come together in April to mark the Khalsa of Sri Guru Gobind Singh Ji's creation, which imparts equality, seva (selfless service) and social justice.
In 2013, history was made with April proclaimed Sikh Heritage Month by the Legislative Assembly of Ontario (Bill 52). This year marks ten years of Sikh Heritage Month in Canada.
For more information regarding the community events taken place this month, please click here!
Wishing you all a happy and meaningful Sikh Heritage Month!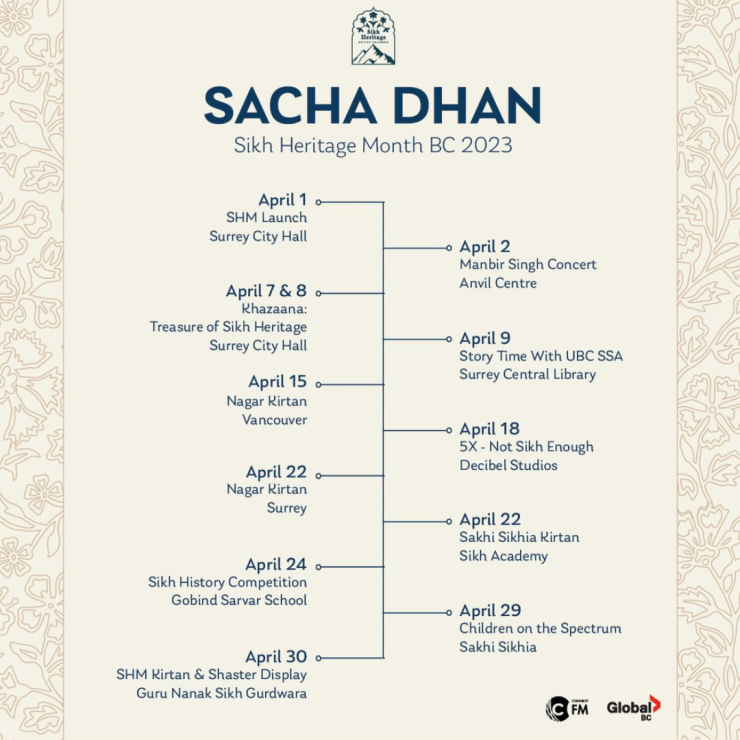 ---